Things are turning around, and we're seeing serious multi-offer situations.
Spring is here, and the real estate market is heating up. As we move further into April, we are seeing some positive momentum in the market. If a house is priced appropriately and it's clean and move-in ready, it will sell relatively quickly. However, determining the right price for a house can be tricky since some factors are hyper-local.
Recently, I found myself in a couple of multiple-offer situations in a particular neighborhood. If a house meets specific criteria and is zoned for a particular school, the demand for it is high, and there is low inventory. This can lead to multiple offers and prices going as high as $60,000 to $75,000 over the asking price, similar to what we saw in 2021.
However, this is not the case everywhere. The majority of the market is swinging towards a buyer's market, especially in the outskirts. This is where I see the market heading based on the data we collect and analyze. Altos reports are a great resource to check out if you're interested in learning more about the market trends. Check it out here. They can drill down to your specific market, city or zipcode.
"If a house meets specific criteria and is zoned for a particular school, the demand for it is high."
Generally, the Austin area market appreciates at about a 6% pace, sometimes higher on straight-line appreciation. However, in 2021, we saw a 14% jump in prices, followed by a staggering 30% jump. The market then flatlined in 2022, with prices remaining relatively stable. Now, as we move into 2023, we are starting to see slight appreciation again, but we still have some way to go before we see prices reach the levels we saw in 2021. Check out the charts below.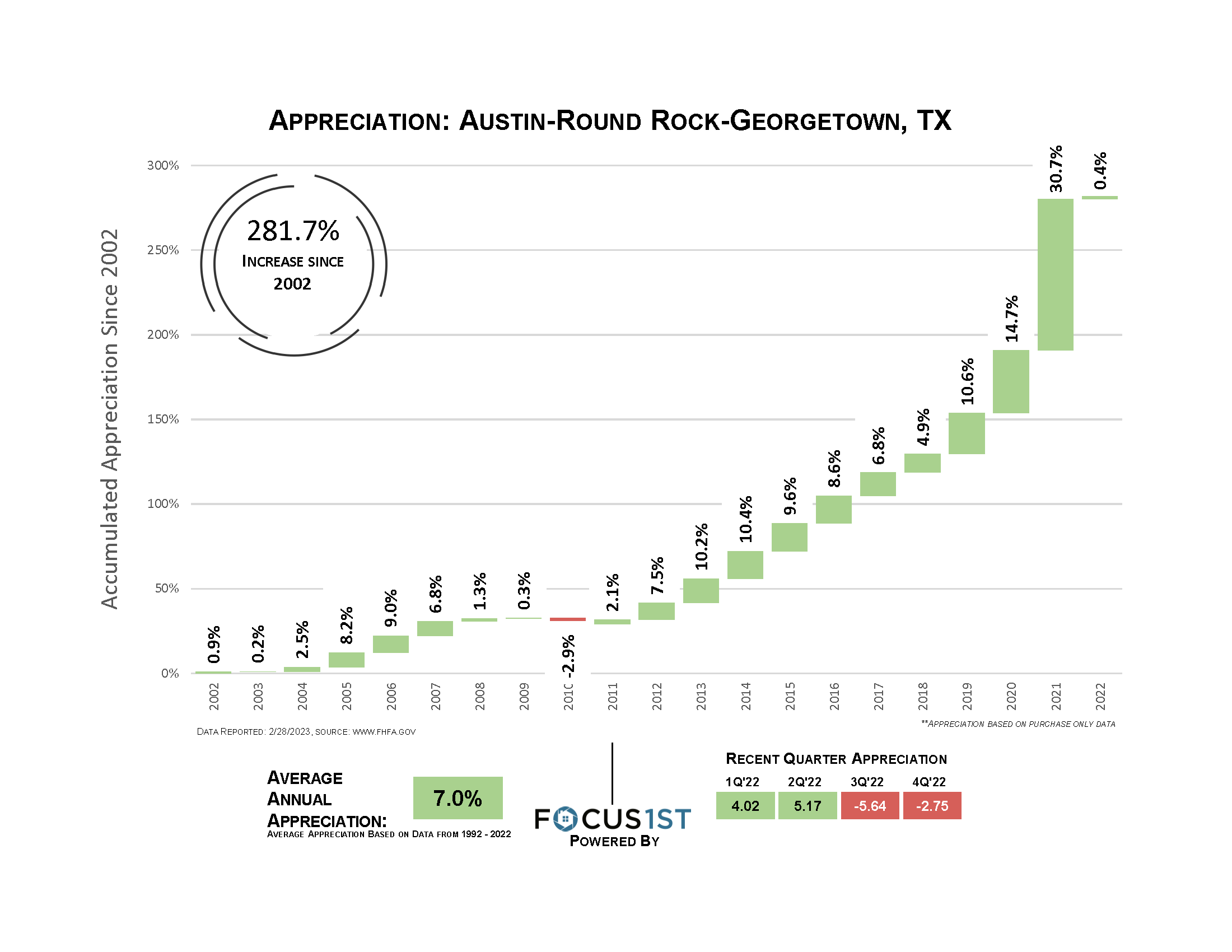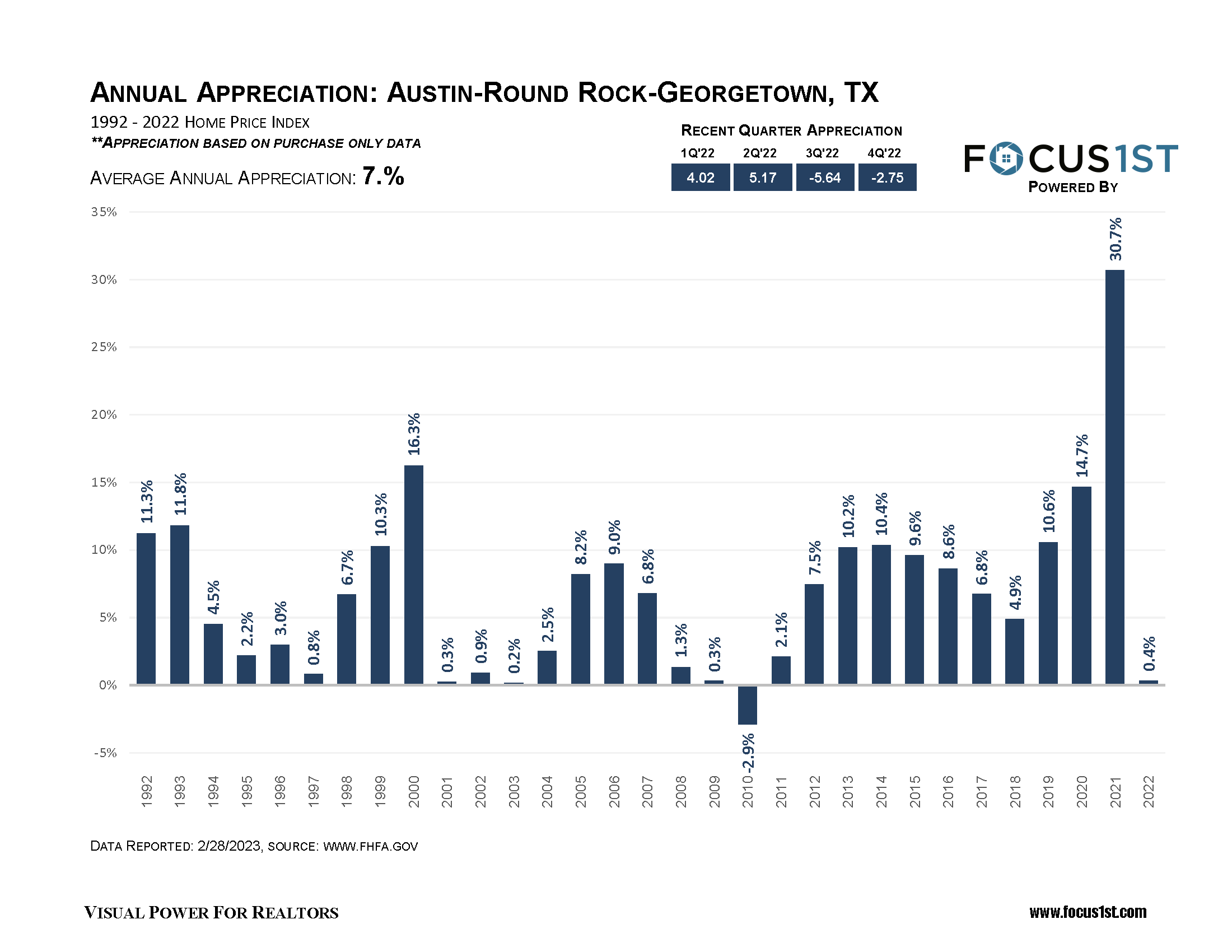 At the end of the day, prices must match up with interest rates for affordability to have consumer confidence. With unprecedentedly low interest rates, it's important to consider affordability when determining the value of a property.
If you're interested in buying or selling a home or just want to keep up with what's happening in your neighborhood, please don't hesitate to reach out to me. I'd love to have a conversation with you.